Notary Fees
Because of the existing legal obligation to establish articles of association when incorporating a BV and to record them by means of a notarial deed, you are obliged to appeal to the services of a Dutch notary. Without a deed of incorporation you cannot register your BV at the Chamber of Commerce ("Kamer van Koophandel" in Dutch). The notarial costs depend on the circumstances, but you should count on costs that vary between €500 and €1.000 for the necessary actions.
It is possible to lower those costs since there are also online alternatives for the notary. A good method to reduce the BV formation costs is to use FIRM24's online incorporation service. As online specialist in incorporating BVs, we can offer you affordable prices starting at €499 ex VAT.
Liability
When you decide to incorporate a BV, the assets of that BV will be divided into shares. You will receive these shares at the incorporation as the founder of your BV. This makes you "shareholder". In this way you participate in the company and you can also claim dividends. Your private assets are kept separately from the business assets of the BV which means you are, in principle, not personally liable for the debts of the BV.
A BV differs from an Eenmanszaak at this point. If you do business through an eenmanszaak you are 100% personally liable for the business debts. The law makes no difference between the assets of the company and your private assets. As a result, you always trade at your own risk and expense within this legal form.
Incorporating a company in the Netherlands?
All the information you need to make an informed decision about incorporating a company in the Netherlands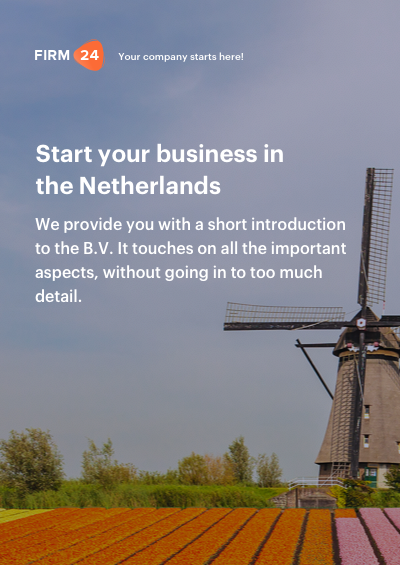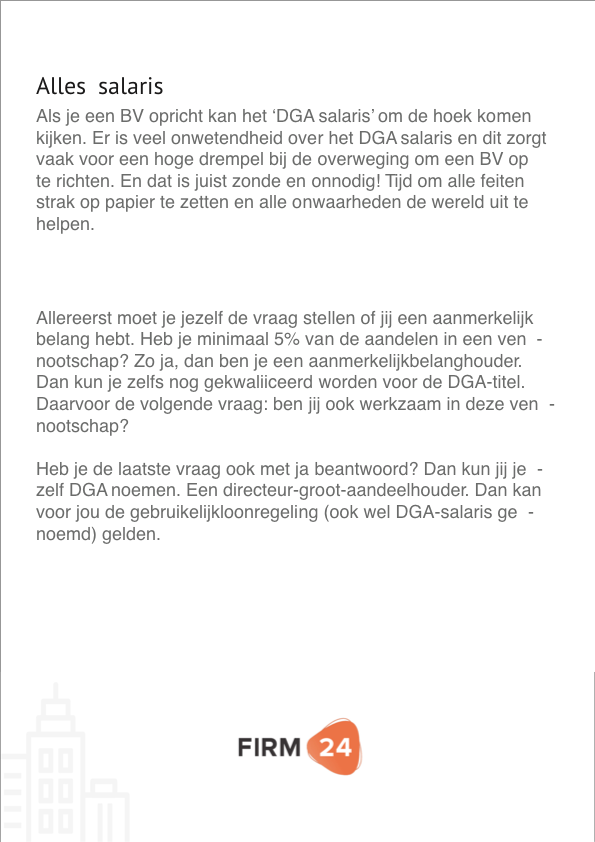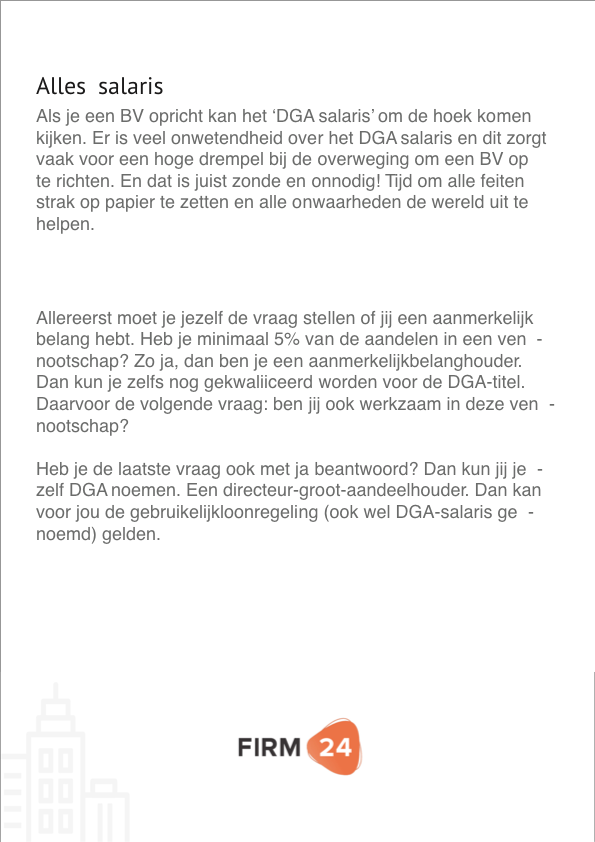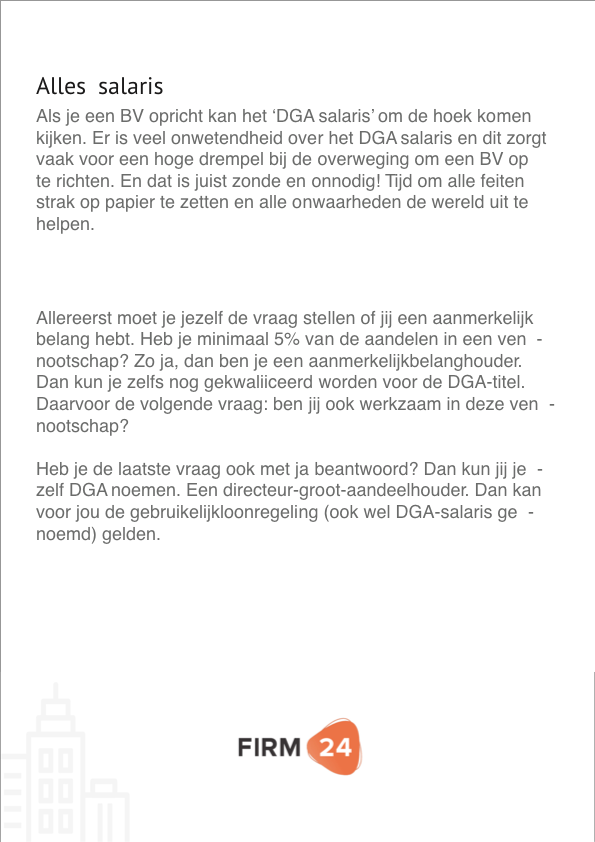 Registration costs
When you choose to set up an eenmanszaak, you don't need a notary. You will just visit the Kamer van Koophandel and pay the registration costs of €50. The same fee is also charged for registering a BV. Those costs are one-off and they are not included in our price. If you are going to set up a BV, you do not have to go to the Kamer van Koophandel by yourself in person. Our notary will register the BV, after this registration you are completely ready and can start operating with your BV!
Yearly costs
The biggest difference between a BV and a freelancer is - especially if you have opted for an incorporation through an online partner - mainly in terms of yearly costs. These costs are annually recurring and therefore add up to a larger cost burden than the one-off incorporation costs.
Every company is bound by law to keep records, including the freelancer. Where a freelancer has to submit an income tax return, just as any private person would, the BV has to submit yearly Financial Statements at the Kamer van Koophandel. Also different taxes apply within the BV, such as corporate tax. In addition, both legal forms are required to submit a VAT return. For many entrepreneurs, the decisive factor for costs is the size of the administration. The purchase and sales invoices and bank promotions together form the administration. Processing the administration in an annual statement, and corporate income tax return is not a simple task. It is therefore often outsourced to specialists. This entails extra annual costs for a BV. On average you can assume that the monthly costs of a sole proprietorship are between € 50 and € 100, where the monthly costs of a BV should soon be between € 200 and € 300.
Conclusion
The BV formation costs can diverge enormously between all the offline and online options. Your best bet is not to go straight to a notary, but use an online BV incorporation service (such as FIRM24) instead. After incorporating your company you will run into administration costs. Financial statements are an obligation for the BV. You really should hire a bookkeeper or accountant for this, especially since the Dutch Tax authorities are not especially friendly towards non-Dutch speakers. You wouldn't want to run into unnecessary fines here. If you are going to set up a private limited company, take into account the following one-off and annual costs.
You might not be sure yet which legal form suits your company best. You can contact our lawyers and tax specialists for free! At Firm24 you can arrange your own BV incorporation quickly, easily and cost-effectively. Fill in the online request form and we will start working immediately for you!
Have a look at our other articles: