When and why you should switch to a BV
To answer this question we created 3 categories: Tax, Liability and Growth. Each section takes into account other questions to consider when choosing your legal form.
Tax
For starting entrepreneurs, Dutch tax regulations offer some nice benefits. These mostly apply when you have an annual turnover of up to € 100.000,-. When your returns increase above this level a BV starts to make more sense from a tax perspective. The exact turning point differs per company. If you have any questions about your specific situation, please don't hesitate to ask us.
Liability
As the owner of an eenmanszaak, you're personally liable for all obligations your business enters into. This includes contractual obligations, but also liabilities you may incur in the performance of your work. This means that claims towards the business will affect your personal assets. How refreshing an optimistic view might be, there's something to say for a realistic one as well: the bigger the business, the more chance something goes wrong. Under normal circumstances the liabilities of a BV never become the problem of its owners of directors privately. This only changes if one gravely misbehaves (criminal conduct, for example). This is the main reason why people switch to a BV.
Incorporating a company in the Netherlands?
All the information you need to make an informed decision about incorporating a company in the Netherlands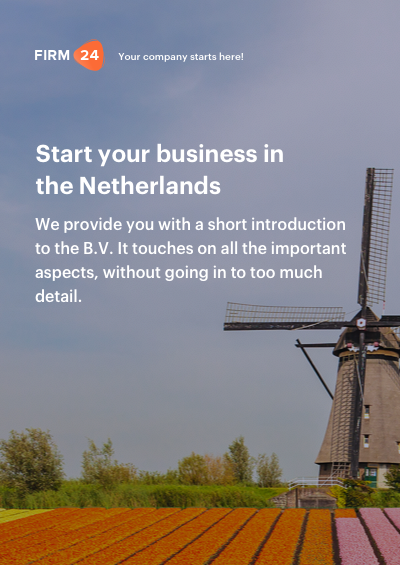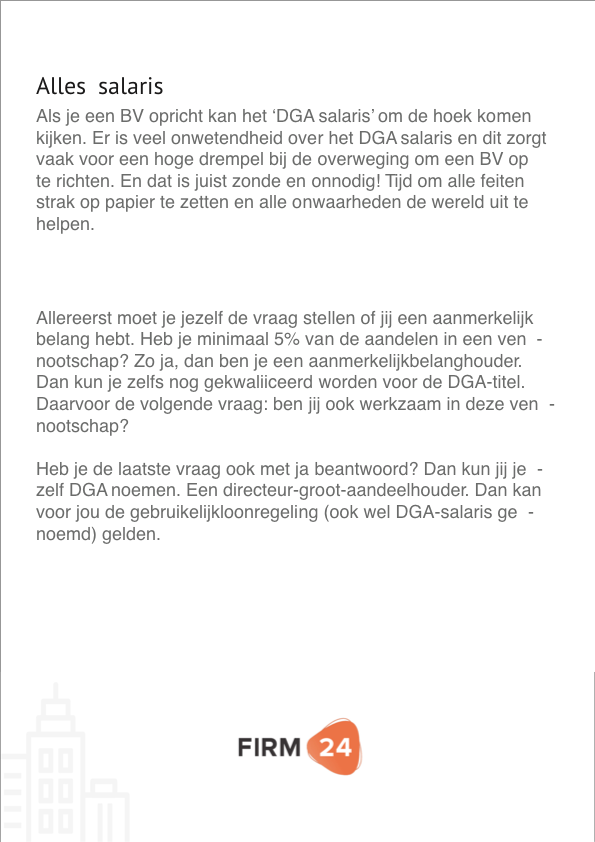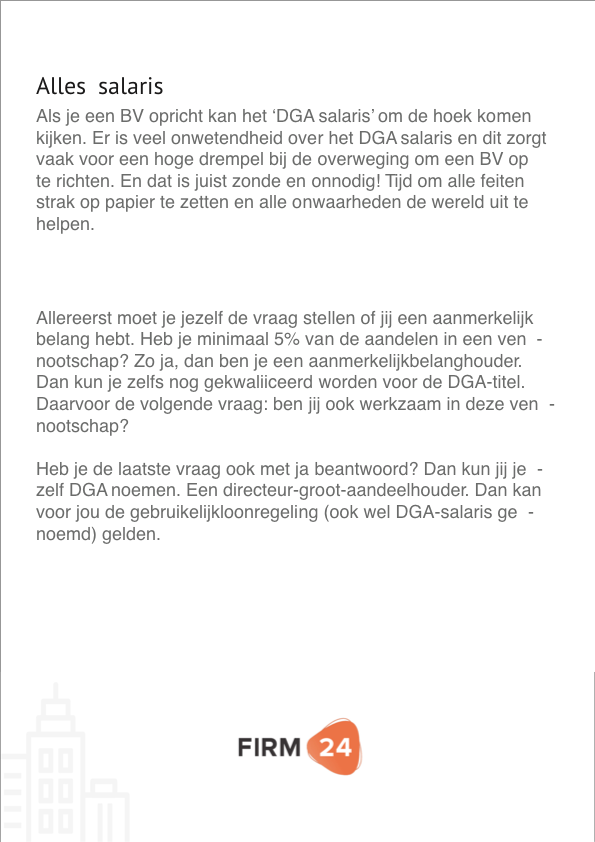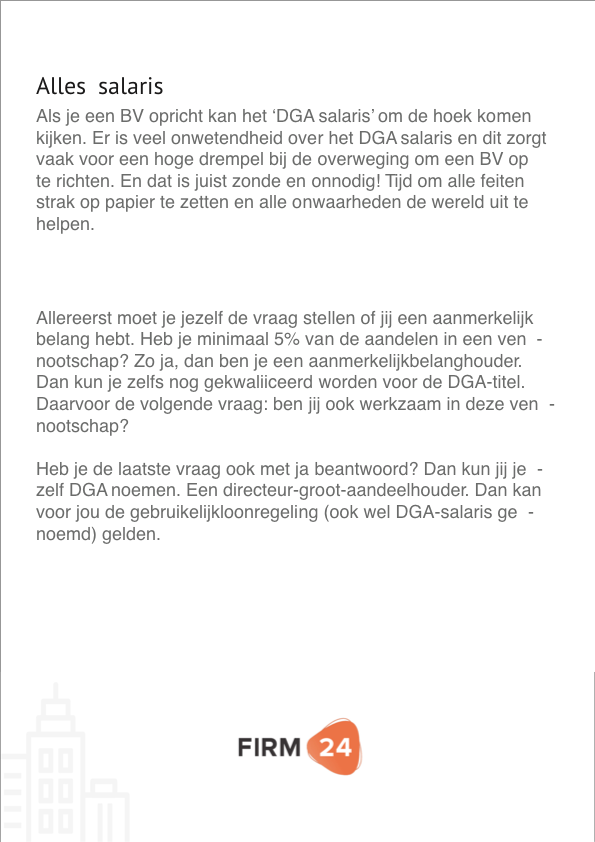 Growth
If you want to grow further with your business, at some point you will want to attract investors. And investors will want to receive something in return for their investment. Preferably a part of the business they are investing in. The eenmanszaak is not a separate legal entity and therefore cannot be divided into shares that can be handed out to investors. This is what the B.V. was invented for originally, remember the Dutch East India Company? A BV has an equity divided into shares. It's therefore possible to invest in a BV by buying and keeping those shares. The ability to attract more funds might be the decisive factor for you to choose a BV over an Eenmanszaak.
Conclusion
If you're not (completely) sure yet and prefer a chat before making your decision or when you have any questions, don't hesitate to get in contact with our lawyers and tax-specialists at FIRM24!
Have a look at our other articles: